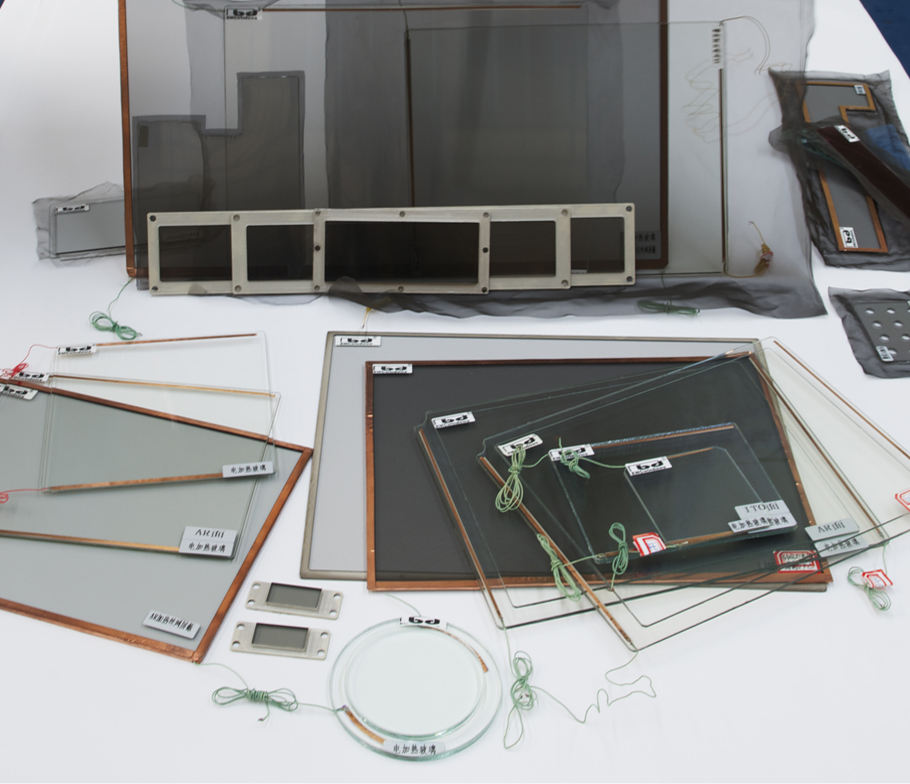 Electronic displays and enclosures used in military, avionics, medical, industrial and telecommunications, are normally required to meet the electromagnetic compatibility (EMC) standard, which provides protection against interference. Shielding windows have characteristics of both shielding effectiveness and light transmission. As unique optical shielding materials, they are generally applied in viewing areas of electronic equipment.
Bodun provides a wide range of custom-made electromagnetic shielding products with high shielding performance and good optical clarity. For various application requirements, windows can be flexibly designed and manufactured with one or more layers, different substrates, shielding materials, termination methods and other specifications. For displays working under cold environment, a heated glass can be integrated into the window for defogging and defrosting needs. We also provide a series of ultrathin shielding products for situations with strict limit on thickness.
Shielding Products
Design Guide
Graphic below shows the basic design for laminated wire mesh window, which is one of the most popular and standard design for shielding windows.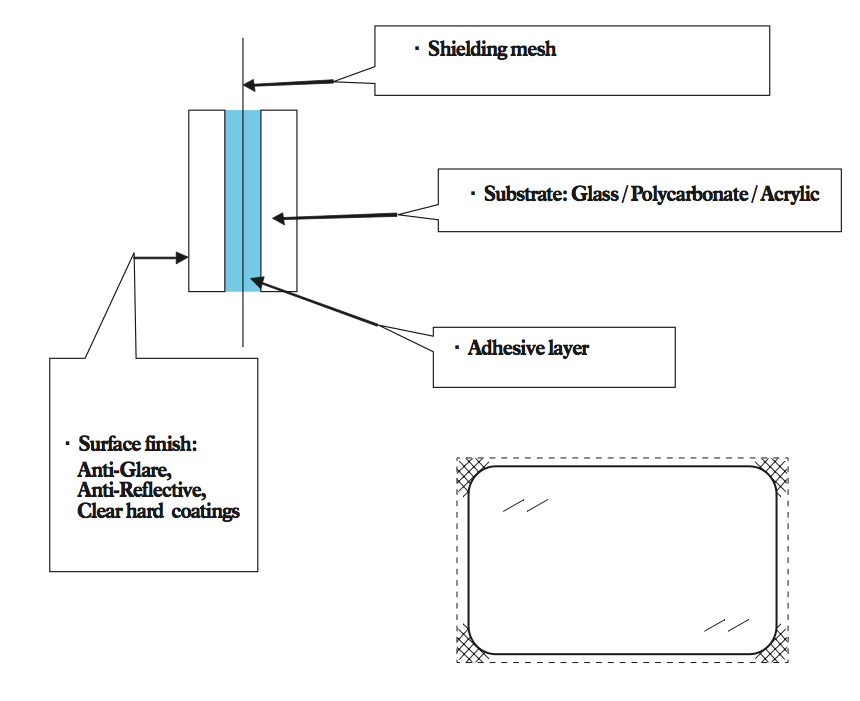 Product Design Guide:
Substrate Options:Glass / Polycarbonate (PC) / Acrylic(thickness from 0.5mm to 5mm)
Shielding Material Options:ITO conductive layer (5 ohm/sq to 14 ohm/sq) /Blackened woven wire mesh (80/100/120/165/200/250 opi) /Micromesh (85/100/125 opi)
Surface Finish Options:Anti-reflective / Anti-glare / Clear hard coatings
Special Features:Heated glass / Screen printing / Tempered glass
Termination Methods
Shielding windows are normally terminated with extended mesh, conductive buss bar or gasket to make an electrical contact for mounting. It helps to ensure the electrical continuity for the best shielding performance.