EMI/RFI SHIELDING WINDOWS SPECIALIST
About Bodun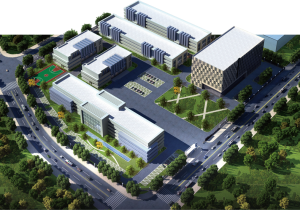 Qinhuangdao Bodun Electronics Co. Ltd.
Bodun Electronics, located in Qinhuangdao • China, specializes in the design and manufacture of electromagnetic shielding windows, which supply optically transparent shielding materials for electronic displays and enclosures to meet the electromagnetic compatibility (EMC) requirements under complex environments. With nearly 30 years' rich research and manufacturing experience in this field, Bodun's team is committed to providing customers with professional services and high-quality tailor-made products. As the leading manufacturer in China, we are now proudly presenting our company to the overseas market and seeking for long-term strategic partners.
Products

Glass Windows
Glass windows series provide a wide range of products from high shielding performance to high light transmittance. With a variety of shielding material options, it can be produced into either a single layer or laminated windows.

Transparent Heaters
Heated glass enable your displays to operate normally in cold environments with defogging and defrosting functions. It can be provided either independently or functionally integrated with shielding glass.

Plastic Windows
Plastic windows series use polycarbonate or acrylic as substrates. Custom size and thickness are available. Compare to glass, it has same shielding options, but is a more lightweight choice with high impact and vibration resistance.

Optical Bonding
Optical bonding technique can dramatically enhance the readability of outdoor displays. It improves the mechanical performance and the ruggedness of displays with exceptional optical performance.
---
Outstanding Innovative Capability
Extensive Production Experience
Professional Technical Support
Fast Custom Process