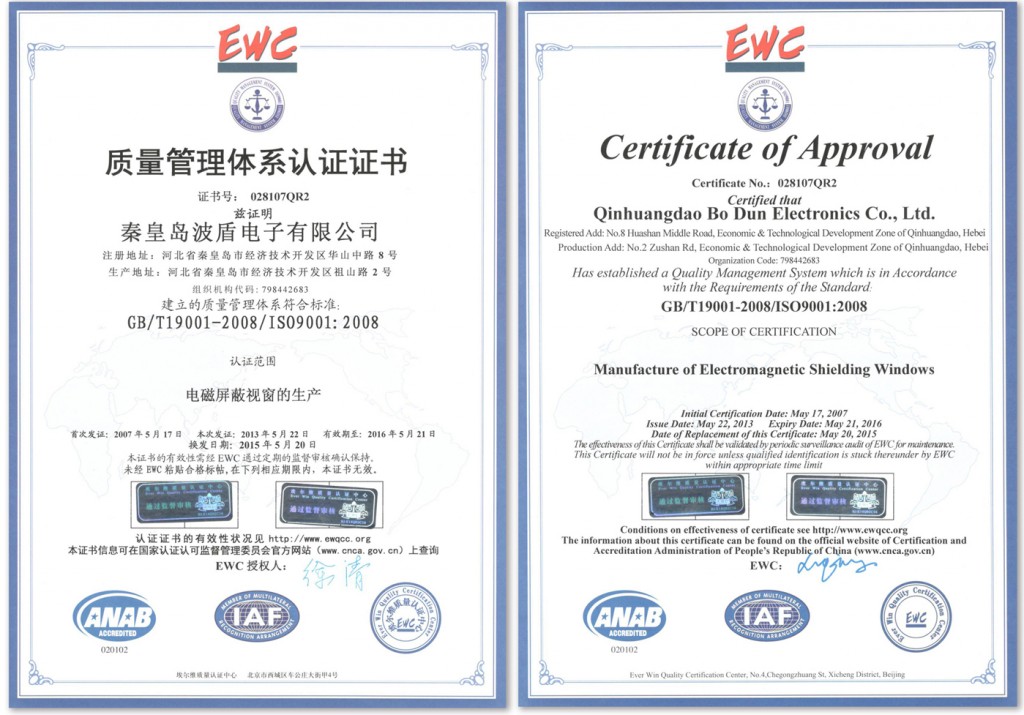 Bodun Electronics successfully passed the ISO 9001:2008 recertification process, which involved an audit of all the company's manufacturing processes and quality management system.
The annual audit was conducted by Ever Win Quality Certification Centre (EWC) on May 14th. The independent auditor ensured Bodun has been following all the requirements of the standard during the year. Bodun's new factory and product lines received high appraisal on the audit report.
The auditor also put forward many useful advices in the ending meeting, which will help Bodun constantly improve and deliver better products and services to customers. This globally recognized certification verifies Bodun's commitment to customers' satisfaction.